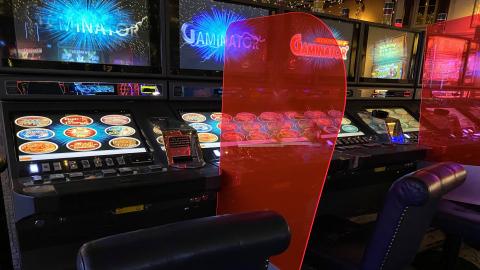 17.07.2020
Covid-19 crisis: businesses step up to the plate
The Covid-19 crisis happened overnight and is not over yet. Those in charge have an important tool at their disposal for resolving it. But there needs to be more awareness of it. That is, the key role that businesses can play.
In our risk report, published at the end of 2019, we estimated the risk to our business from a pandemic to be negligible. At that time, a mysterious respiratory condition was already circulating in China, though it was still unknown to the wider world. Just a few months later, on March 13, we had to close our casinos. Our 600 employees had to sit at home for three months and we lost a quarter of our annual turnover. None of us could have foreseen that. Many businesses in Switzerland and around the world were in the same boat. The damage – in both the public and private domains – is incalculable. 
There was great joy in early June when the Swiss Federal Council lifted the lockdown. People gradually – and carefully – returned to their regular routines and brought life back to the cities and towns. 
Here at Swiss Casinos, we installed comprehensive and costly protective measures to ensure the health and safety of our employees and guests, and restore at least some semblance of normality to our casinos. The guests returned and adhered to our advice. It worked because our employees set a good example and, by communicating directly with our guests and displaying written information, we encouraged them to follow suit, in the interest of the common good. 
Forewarned is forearmed
Fear of a second wave of the disease is particularly prevalent among owners of small and medium-sized businesses, as their reserves tend to be severely depleted and the damage caused by the first lockdown is considerable. This is something we all wish to prevent. 
There are businesses that view situations like this from their own immediate perspective. They merely do what they have to. Other businesses, and these are by far in the majority, realize that they are active participants in an overall system. They all want to be able to sell their products – but not at any price. OK, so protective measures are expensive, annoying for customers and adversely affect our potential earnings. But Swiss Casinos is resolutely in the latter category of business. Despite the circumstances that the protective measures entail, we have implemented them for the safety of our guests, because we understand our role in the interdependent system. In doing so, we take responsibility for the consequences of our actions, because businesses are based on people, which makes them a part of society. They are not impersonal and remote third parties.
The protective measures we have taken are also a message to our employees. We give them guidance, explain the situation, and require them to ensure that guests comply with the measures in place for their protection. In this way, we can have an indirect impact on their behavior. If we can convince them of the sense behind the measures, they will adopt the right attitude and convey that to others. This works as long as we are credible and adhere to the protective measures because we believe in them, not because we "have" to. 
As CEO of a medium-sized business, with just over 600 employees, I am aware of my responsibility for my actions. Whatever I do sets an example. The Covid-19 crisis is not over. We all know what needs to be done and how we can protect ourselves. Let's stick together as a society, in which our businesses do what is right rather than what is merely required.
Marc Baumann