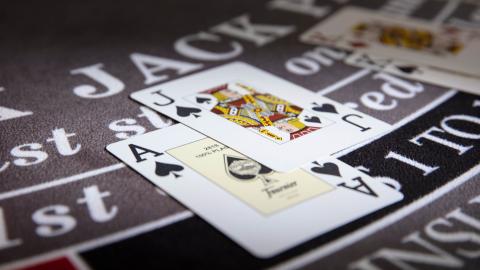 September 26, 2022
Good hands for fans: the new blackjack permanent display is an experience.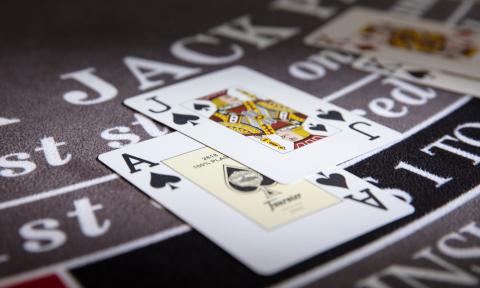 Finally! After months of development, Casino Zurich is happy to present the new blackjack permanent display. The chic look is inspired by the standard roulette display, and it allows for a completely new blackjack gaming experience. Check out and join in!
Casino Zurich spent five months polishing the blackjack permanent display's effortless look. Now it is finally ready. And it is something to behold. The clearly laid out design is based on the standard roulette permanent display. So the bank's last hand is shown on the left side of the display, and the last played cards on the right. In addition, hot fire fountains and cool ice effects convey visually which cards are particularly rare or common.
The eye-catching effects tell players at a glance whether the bank is having a lucky or unlucky streak. The new permanent display represents the innovation and pioneering spirit of Swiss Casinos. It represents another first in the industry that can only be experienced at Casino Zurich. In short, it means the experience of playing this popular card game has been greatly improved.
The bottom line: blackjack fans not only get their money's worth, but also get to take their playing to the next level. Have fun!