28.04.2023
Marcel Tobler appointed new CEO of the Swiss Casinos Group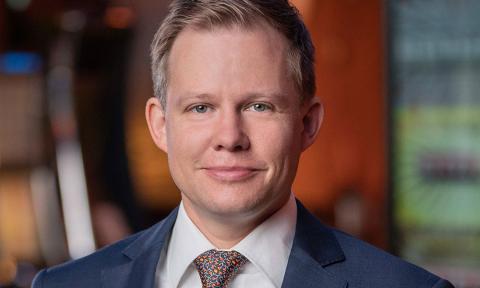 The Swiss Casinos Holding AG Board of Directors has appointed Marcel Tobler as the new CEO of the Swiss Casinos Group, to succeed Marc Baumann. He will assume his new role in 2024.
44-year-old Marcel Tobler has held various positions in the casino sector for over 20 years. During his around 14 years at the international auditing firm, Pricewaterhouse-Coopers (PwC), Marcel Tobler spent two years working in Las Vegas (Nevada, USA), where he was primarily responsible for casino audits. Back in Switzerland, Marcel Tobler then became Account Manager for Swiss casinos at PwC. Between 2013 and 2023, Marcel Tobler held various senior management positions at the Stadtcasino Baden Group. After seven years as CFO, he was appointed Chief Operating Officer Online Business and was responsible for developing the online casino and technology division. Most recently, he was Chief Strategy Officer. Marcel Tobler is a Business Economist FH, Certified Public Accountant (US Auditor) and has a Master of Business Administration from the University of Chicago Booth School of Business. Marcel Tobler is married with two children. He will assume his new position in 2024.
In response to Marcel Tobler's appointment, Jöggi Rihs, majority shareholder and Chair of the Swiss Casinos Holding AG Board of Directors, says: "We're delighted and fortu-nate to have hired Marcel Tobler, who is a distinguished expert in our sector. Marcel To-bler has an impressive track record. We're confident that his wealth of experience will enable him to further develop the Swiss Casinos Group." Marcel Tobler says: "I'm de-lighted to be joining the Swiss Casinos family. I've taken a keen interest in the progress of Switzerland's successful market leader from afar. I'm looking forward to bringing my vast experience from the past 20 years to the Swiss Casinos Group."
The Board of Directors would like to thank Marc Baumann for his outstanding contribu-tion as CEO during the past seven years. It is planned to elect Marc Baumann to the Swiss Casinos Holding AG Board of Directors at the AGM in 2024. Marc Baumann will therefore continue to work with us in an advisory capacity.