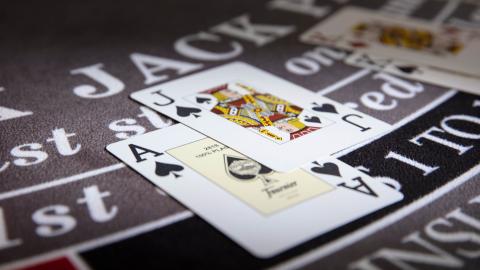 Find your luck where the ace and jack meet.
Play Blackjack in Pfäffikon
Games offered
3 Blackjack tables
Opening times
Monday through Sunday from 5:00 pm
Minimum and maximum bet amounts
Minimum bet amount: CHF 10
Blackjack
Also known as the card game 21 or 17+4. The aim of the game is to get a hand worth closer to 21 than the bank. You also win if the bank's hand is worth more than 21 and you're still in the game. Decide whether you want to stick or twist to beat the bank and win.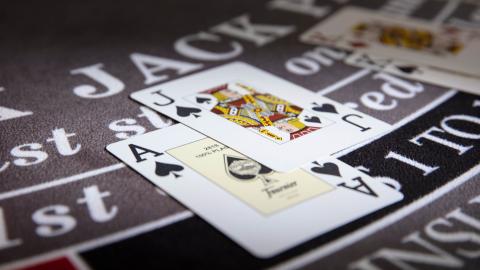 Additional games
BlackJackPot
Hit the exciting multilevel progressive jackpot.
It's all about the first two cards – yours and the bank's. If you've got an ace and jack of the same suit and the bank does too – you and the bank can have different suits – you've hit the jackpot. With a blackjack in your hand, you're always a winner. All participating guests at the table win CHF 250 with every jackpot payout.