Taste sensations in a relaxed setting
Cuisine
Gambler's Bar
Drinks & liquor
Our casino bar has a new name and a resplendent new look. Enjoy the laid-back atmosphere and sample our delicious cocktails in the new lounge.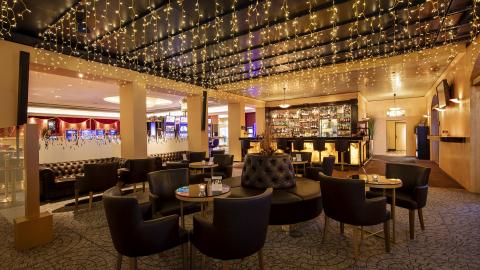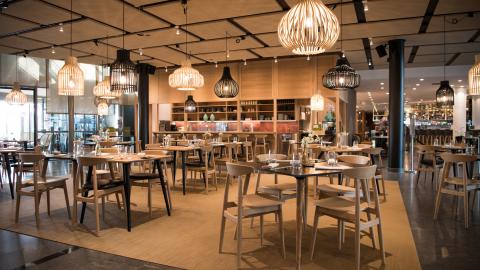 KAORI Restaurant
"Sushi, of course"
Our chefs at KAORI (Japanese for aroma) are passionate about what they do. You'll find the finest maki, futomaki, hosomaki, uramaki, nigiri and sashimi on offer. And alongside these colorful delicacies, there are other in-house creations to choose from, including a variety of KAORI BOWLS (sushi rice with a selection of fine toppings) and fresh SALAD BOWLS to give you vacation vibes.
Whether beer, wine or sake, the drinks menu offers guests an impressive choice, courtesy of the knowledgeable and dedicated wine experts at SEEDAMM PLAZA. And, of course, there's also a selection of typical teas to choose from.
The simple Japanese decor has a stripped back and attractive urban look.
OLEA Restaurant
A taste of the Mediterranean
Visiting the OLEA restaurant – with its view of the lake – makes you feel like you're on vacation. Exquisite dishes are expertly paired with a fine drinks menu, and the adjoining wine bar stocks the perfect selection for a discerning palate.
And in warm weather, who can resist the lure of the outdoor terrace?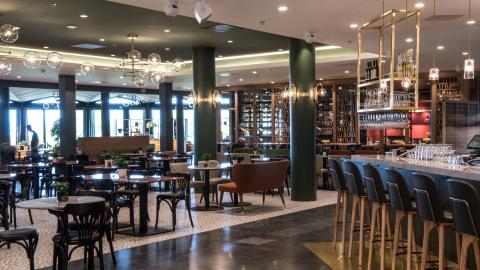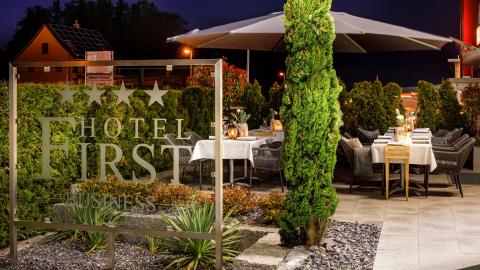 Hotel First
Business hotel in Feusisberg
Hotel First primarily offers all the perks required by business travelers. However, couples and families also love its elegant furnishings and central location. Treat yourself to a hearty meal in the hotel restaurant and enjoy your stay away from any hustle and bustle.